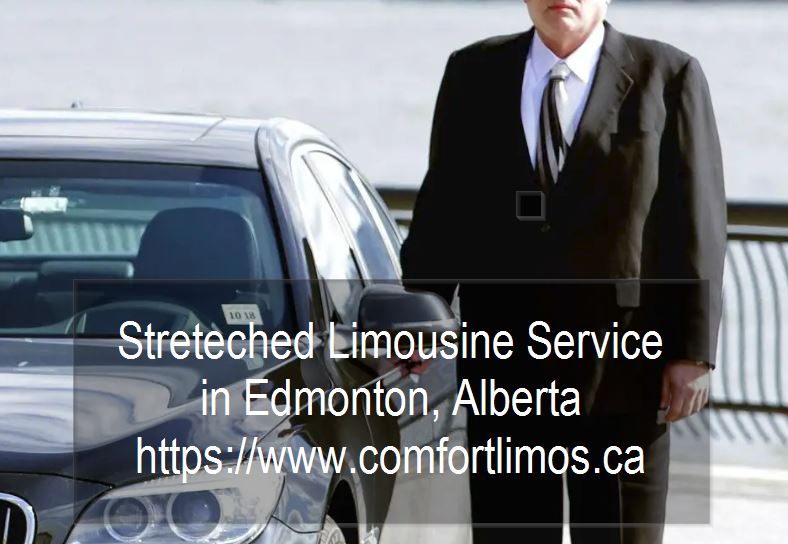 For those planning for a wedding or an anniversary celebration, there is a big opportunity of hiring a limousine from a Professional Limousine company which will ensure you get a luxurious trip to your event. If you have a corporate meeting or event, hiring limo for trip from Edmonton to Calgary is the best possible option. A luxurious stretched limousine is one of the many limousines which will ensure you get the highest possible comfort, safety, and luxury for up to eight people and driver. The limousine is equipped with various amenities which makes you travel in a limousine more comfortable. These amenities include:
Plasma TV
This is one of the biggest accessories but the interest of having it in your limousine depend on your intended use of the limousine. If you are using the limousine to transport people to and from the wedding ceremony, or for a tour to different parts of Edmonton, it may not feel comfortable to have a plasma TV in your limousine. However, if you want to go for a trip from Edmonton to Calgary, taking a Limousine with a plasma TV may be perfect for you and it will make your trip more comfortable.
Fiber optic lighting
Nothing makes a limousine used in a party more attractive than fiber optic lighting. Whether you are using the limousine for a bachelor/bachelorette party or a prom, fiber optic lighting can be the best accessory to put on the limousine as it gives a more feeling of the party. The distinctive lighting can be put inside or outside the limousine. It depends on how you want to increase the mood and impression of your limousine trip.
Sunroof
Most limousines are integrated with sunroofs and these are the best one to go for. Traveling in a group of ten in one limousine can make the temperature inside the limousine pretty hot. Opening the sunroof will help in giving you privacy, allow you to see stars, and furthermore allow you to get some cool air into the vehicle. Although most people like standing out the sunroof, it is good to familiarize yourself with the rules of the Limousine Company and local laws earlier to ensure that you do not get fined, or to avoid extreme cases and loss of ownership of your limousine, as a result, breaking the safety laws.
DVD/CD player
For those who may not like listening to the limited selection of music in the limousine, you are allowed to bring your own music to make you comfortable during your prom or Bachelor/Bachelorette limousine tour. You are also allowed to request for a DVD if you want to watch a movie. Furthermore, if you want to make your movie experience and music sound in the limousine much better, you can request for a surrounding sound system. The presence of a radio satellite inside the limousine gives you an alternative to having a CD player.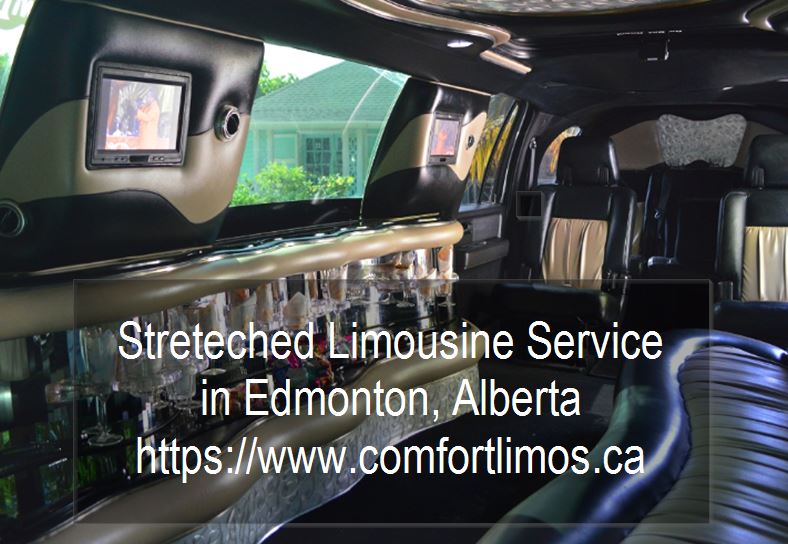 Bar
The presence of a bar will vary depending on the state you are in. Since some provinces do not allow alcohol in a limousine, it is good to ensure you are not surprised when you get your limousine loaded with water instead of vodka. Always ask in advance about what the company provides when making a reservation for a service from Edmonton to Calgary. However, a bar may not be a must when having a prom limousine or a wedding limousine. Hence, always make sure you do not get something you may not require or have to pay for.