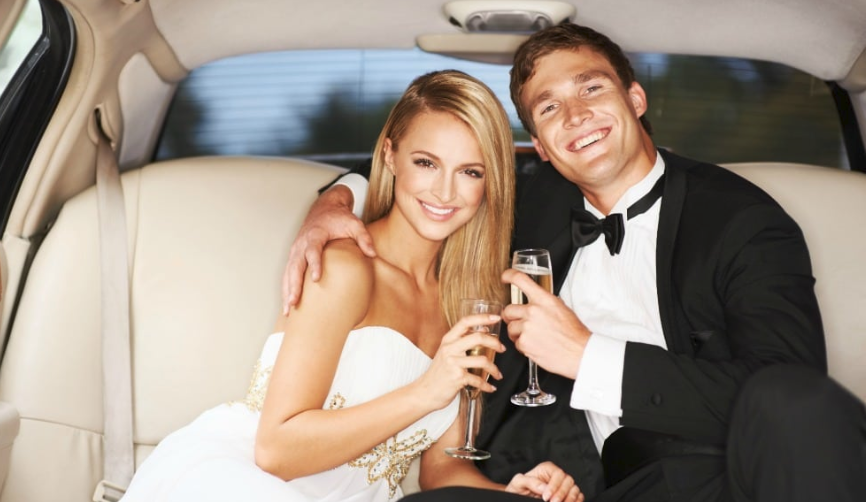 Limousine rental for wedding does give you a classy entrance but to make it even better, decorating it will make it even more special. It was Ray's wedding day and he thought why not make it even more special and surprise his wife to be by decorating his wedding limousine. His efforts paid off when his wife saw the limo rental and all the effort put into decorating it.  Make it an extra ordinary day by putting in effort to decorate your luxurious limousine. Here are some tips for decoration of your wedding limo.
Decorate with flowers
Nothing is more beautiful than going the classic route of decorating your limo rental with flowers. Decorate with colorful flowers rather than just sticking to one color. Make the vehicle stand out by choosing flower combinations that complement each other rather than one solid color. You can go with colors like white and purple, white and red roses that tend to make a great combination and will definitely achieve the goal of having our limo stand out in a crowd. You can also make it unique by choosing a different flower compared to the traditional roses.
Decorate with unique items and not flowers
Another option to do something different and deviate from the traditional flower decoration is to choose something other than flowers such as cool stickers or photos with ribbons. You can design and arrange them in a unique way that will compliment your likes and reflect your style.
Ribbon Designs
Another great options is the use of ribbons for a wedding limousine decoration. You can catch the eye of people by decorating your chosen limousine with classy ribbon designs. You can choose the colors that suit you and match your wedding theme. Ribbons can be used to make decorative bows and designs. Ribbon designs can be stuck on limo doors, bonnet or read side to make it look classy and decorative at the same time.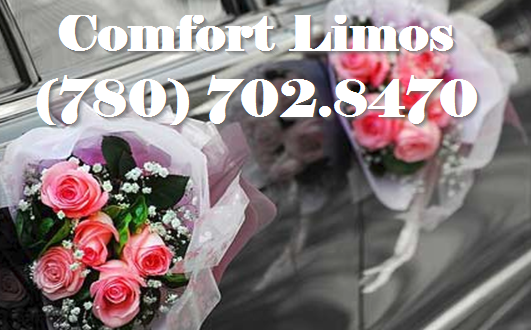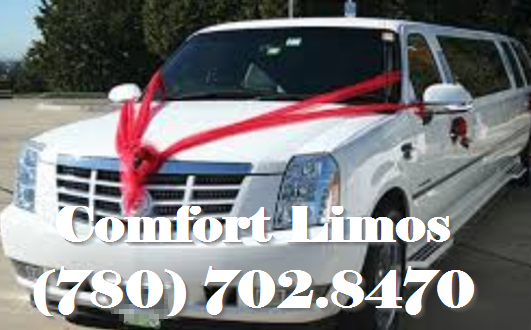 Contact Comfort Limousine Company for Your Wedding Limousine rental
Comfort Limo Company offers safe, comfortable, efficient as well as reliable limo rental services in Edmonton, Alberta and its surrounding areas. Our drivers are experienced and we do extensive background checks before hiring them to service customers. We also offer wedding limo decoration packages at competitive rates. Call us and we will make your wedding limo experience an unforgettable one.